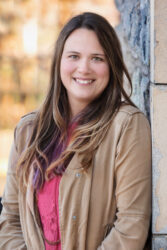 I have been associated with the Midwives of New Jersey since 2013.  I am happily married to my soul mate and biggest supporter for 7 years, Jonathan.  
When I became pregnant with my son, in 2013, I knew that I wanted a natural, stress free birth.  I was fortunate enough to come across The Midwives of New Jersey, and with them as my provider, had an awesome birth experience. My son, Brayden, was born through a beautiful waterbirth at Morristown Medical Center.  When I became pregnant again with my second child, and knowing how uncomplicated my first birth was, I decided to have my daughter, Audrey, at home and have a waterbirth, with complete support of the Midwives. 
It was after this, that I decided to pursue a new career, as a Midwife Assistant.  Knowing how wonderful the Midwives and doulas were for me, I knew I wanted to be that person to help and assist mothers with having the wonderful experience that I had.  I am now a certified DONA Doula, and look forward to utilizing my training and experience to help pregnant mothers.