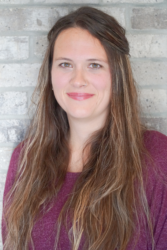 Malia has been associated with the Midwives of New Jersey since 2013. She is happily married to her soul mate and biggest supporter for 7 years, Jonathan.
When she became pregnant with her son, in 2013, she knew that she wanted a natural, stress free birth. She was fortunate enough to come across The Midwives of New Jersey, and with them as her provider, she had an awesome birth experience. Her son, Brayden, was born through a beautiful waterbirth at Morristown Medical Center. When she became pregnant again with her second child, and knowing how uncomplicated her first birth was, she decided to have her daughter, Audrey, at home and have a waterbirth, with complete support of the Midwives.
It was after this, that she decided to pursue a new career, as a Midwife Assistant. Knowing how wonderful the Midwives and doulas were for her, she knew she wanted to be that person to help and assist mothers with having the wonderful experience that she had had. Malia is now a certified DONA Doula, and ultiilizes her training and experience to help pregnant mothers.