Not all birth providers are equal. At the Midwives of New Jersey, we are with you throughout your entire labor and delivery. We are unique in that your labor support includes a Certified Nurse Midwife (CNM) and a trained midwife assistant – who attends you as a doula would.
Why Have Support in Labor?
To remember the things that are important to you It is very easy to forget the little touches that you planned to make your birth individualized like certain music playlists, specific photographs or hanging up pictures and affirmations around the room. You are very occupied giving birth – it is nice to have someone remember that you want delayed cord clamping or that you want to take your placenta home.
To offer reassurance Women need to hear over and over that everything is ok and that they are doing a good job. Midwives, doulas, nurses and partners work together to keep your spirits up so that you will be encouraged to keep going.
To meet physical needs You are working hard and in your zone. Your support people wipe your face, give you sips of water, put pressure on your back, help you in and out of the tub, dry you after showering and even help you dress and undress. Your work delivering a baby is all-consuming. Make sure you have a team to help keep you going.
To run interference Your labor support people can take on tasks like asking your mother to stay in the waiting room or filling out hospital paperwork. Sometimes a partner needs a break or a nap, a doula or Midwife can step in to help you during that time.
To be a witness to the event, make the memory real or clarify what happened Many doulas write a timeline of the labor and take pictures. You will have questions about what exactly happened and when. You will also enjoy hearing about your labor and birth from a different point of view than your own.
To provide subject matter expertise Your provider, nurse and doula can help you make decisions by interpreting information for you and explaining what is happening. They are experienced in the subtleties of birth and can offer suggestions to make the birth stay as close to your birth plan as possible.
The Midwives of New Jersey believe very strongly that labor support is essential to reduce interventions and promote progress.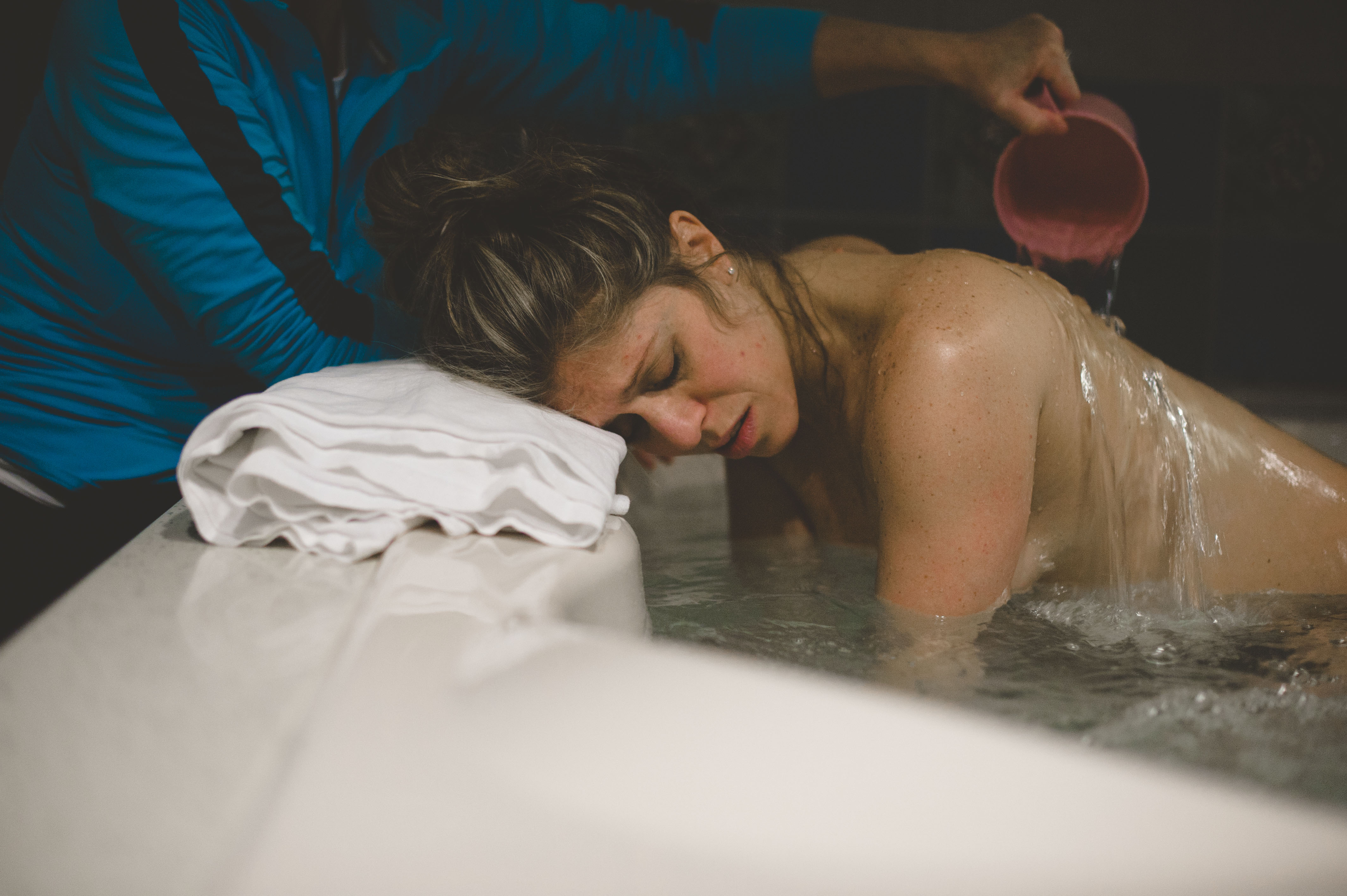 Managing Labor Pain
Many people believe that women who choose Midwifery care are required to have or desire natural childbirth. Our clients have all the choices for pain management that are available including epidural anesthesia, a choice in the hospital only. Epidural anesthesia is a very effective pain reliever for labor.
A woman with an epidural can usually:
Sleep
Regain motivation
Relax
Greet her baby without feeling groggy
Even when a woman has planned an intervention-free labor and birth, there are times that an epidural could work to her advantage. We believe labor management should be tailored to each woman's wants and needs, no one plan better than the other.
Nitrous oxide available to most women
We now have Nitrous Oxide (NO2) available in 2 of our birth sites-Morristown Medical Center and Our Birthing Center. Nitrous helps to relieve anxiety more than pain but this might be just what the woman wants. Unlike epidurals and opioids effects, Nitrous Oxide is very short acting. Once the woman stops breathing the gas through the mask, the effects of the NO2 are gone within 5 minutes. The medication can be used off and on for parts of their labor like IV insertions, for transition and delivery and for repair of lacerations. This gives a woman control over her labor and reduces fear of what is to come.
Wireless and waterproof fetal monitor available
If our clients require continuous electronic fetal monitoring (EFM), they are not restricted to bed on their backs. The Midwives of New Jersey will facilitate a laboring woman's movement by holding and adjusting the monitor as necessary. Upright postures facilitate vaginal birth and reduce pain. Women being continuously monitored can use the birth pool if the fetal heart tracing is reassuring and the mother's medical condition allows.

Doulas are welcomed
The Midwives of New Jersey recognize the importance of continuous labor support. We strive to provide that for our clients ourselves and we are happy to work with a patient's privately hired doula