A More Natural Approach to Well-Woman Care
The Midwives of New Jersey are well versed in caring for women throughout all stages of life. We are pleased to offer women a more natural approach to gynecological health and wellness. Our experienced staff of Certified Nurse Midwives and our Nurse Practitioner are here to meet all of your Well-Woman needs. Come and experience the difference in meeting with a care provider thatgives you ample time to discuss your concerns in a comfortable women-centered environment.
Whether a young woman coming for her first well-woman exam, a woman seeking fertility management or care during pregnancy and new motherhood, or a woman requiring pre and post menopause care, you will at once be at ease with the intimate and complete care you receive at the Midwives of New Jersey.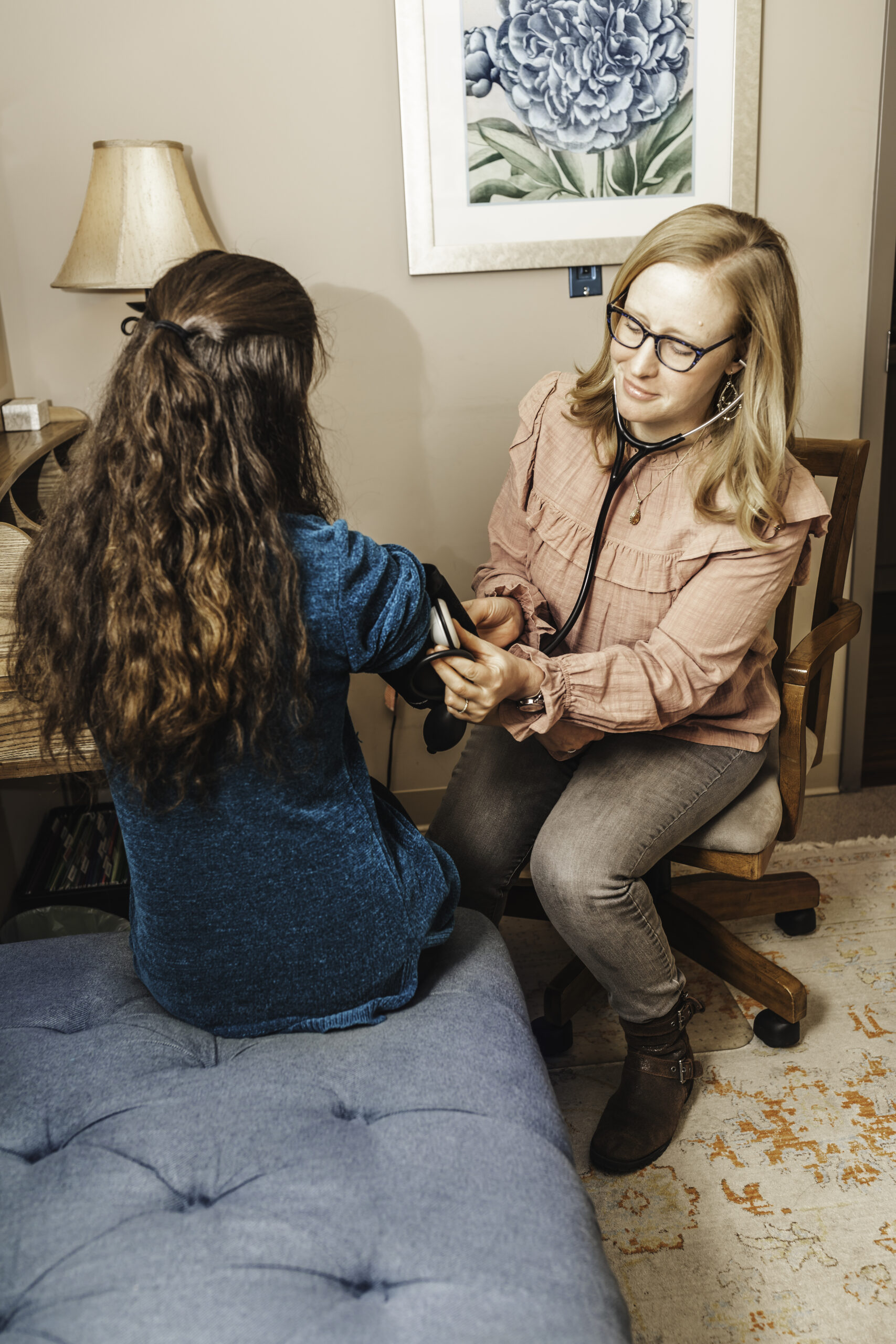 Well-Woman Annual Exam
You no longer need to dread your annual exam! The well-woman exam is a holistic visit for women of all ages. Our female providers offer a comfortable setting to bring young women having their very first well-woman exam. The exam offers women an opportunity to discuss any concerns she may have as well as to learn about options for care. This is a great way to evaluate your lifestyle and overall wellness. The exam is a cumulative look at trends in diet, fitness, supplements and physical and emotional health while evaluating your current health and risk status. Our goal is to develop a long-term relationship with women as they move through their lives, working with them to continually reset the balance of their lives toward health.
What to Expect During Your Appointment
The beginning of the visit is an unhurried gathering of historical information-health, diet, exercise, vitamins, stress, etc. The physical exam is conducted as gently and thoroughly as possible. The provider can then prescribe birth control or any other necessary medication and also recommend more natural treatments like vitamins, herbal supplements, chiropractic, acupuncture and/or natural hormone replacement. We refer our clients to our consulting physicians for conditions requiring a surgical evaluation.
Our office offers a comfortable setting to bring young women having their very first well-woman exam.
Menstrual Cycle Management
Menstrual Cycle Management includes the management of irregular, premenstrual syndrome, inter-menstrual bleeding, heavy or painful period and menopause. When you come in for your appointment, we will evaluate the underlying cause of the menstrual disorder and offer both medical and natural treatment options.
Family Planning Services
We offer women a wide range of options for birth control from abstinence and natural family planning to Cervical caps to IUD's and Oral Contraceptive pills. During your appointment, we will take the time to discuss suitable choices with you and prescribe the birth control method that is right for you.