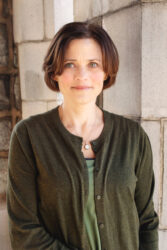 Lisa Lederer is the president and owner of the Midwives of New Jersey. Her primary goal for the practice is to give Midwives a place to practice true Midwifery.
The expansion of this practice is not a financial decision but a vision-driven decision. The Midwives of NJ usually have between 6-8 Midwives Midwives in the group and they all practice the profession with integrity. As the MNJ grow, they hope to see the Midwifery Model of Care become a standard for excellent maternity care in New Jersey.
Lisa's family has been an integral part of the success of Midwives of New Jersey. Not only do they let her employees and patients "borrow" her on the nights, weekends and holidays when "regular" moms are available, they encourage her to continue her work. Her husband Warren has been a rock and a huge behind-the-scenes supporter of Midwifery and the practice. Lisa has 4 grown daughters, a son-in-law and 2 grandchildren, both born into her hands at the birth center. Her children have all been employed by the Midwives in some capacity over the years so they have seen for themselves the beauty of pregnancy, birth and motherhood. Lisa's girls have gained a true understanding of the effort and reward that comes with a low-intervention birth. Her daughter Grace is a nurse working both at MNJ and Our Birthing Center. Kathryn has just obtained her doctorate in Chiropractic at Life University and will joining MNJ focusing on women and children's needs. Her daughter Magdalene is in her 3rd year of Medical School to become an OB/GYN. Her 4th daughter is following in her father's footsteps, having just finished her degree in communications and working in Marketing and Public Relations at her 1st job. Hopefully, the next generation of Lederers will further her vision for years to come!