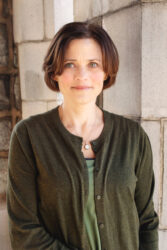 Lisa Lederer is the president and owner of the Midwives of New Jersey. Her primary goal for the practice is to give Midwives a place to practice true Midwifery.
The expansion of this practice is not a financial decision but a vision-driven decision. The Midwives of New Jersey currently has 7 Midwives in the group, all whom practice the profession with integrity. As the MNJ grow, we hope to see the Midwifery Model of Care become a standard for excellent maternity care in New Jersey.
Lisa's family has been an integral part of the success of Midwives of New Jersey. Not only do they let her employees and patients "borrow" her on the nights, weekends and holidays when "regular" moms are available, they encourage her to continue her work. Her husband Warren has been a rock and a huge behind-the-scenes supporter of Midwifery and the practice. Lisa has 4 grown daughters, a son-in-law and one grandchild-another precious little girl-to inspire and motivate her to continue pushing for change in birth and for the overall respect of women and their bodies. Lisa's children have all been employed by the Midwives in some capacity over the years so they have seen for themselves the beauty of pregnancy, birth and motherhood. Her girls have gained a true understanding of the effort and reward that comes with a low-intervention birth. Hopefully, the next generation of Lederers will continue my vision for years to come!