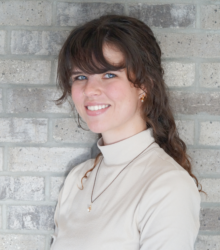 Reba started working with the Midwives of NJ in August 2021. She took this position in hopes to understand what it would be like to be a Midwife. After months of witnessing the beauty of birth and the strength of women she has decided to pursue midwifery.
She has her Bachelor's degree from Liberty University and will be attending the Masters Midwifery program at SUNY Downstate starting the fall of 2022. She plans to continue working with the Midwives during her first year of school. She is currently working on her doula certification and is CPR certified.
In her free time Reba loves to spend time with her family, be outside, and be around animals (especially dogs).