About the 2019 Symposium
We are pleased to host the 3rd annual New Jersey Symposium for Physiologic Birth. This year's symposium is In Defense of Normal Birth. We will examine the impact that the threat of malpractice litigation has on the practice of obstetrics in New Jersey and discuss successful defense strategies. We have assembled a distinguished group of subject matter experts who will share how physiologic birth practices mitigate the risk of litigation and result in better outcomes.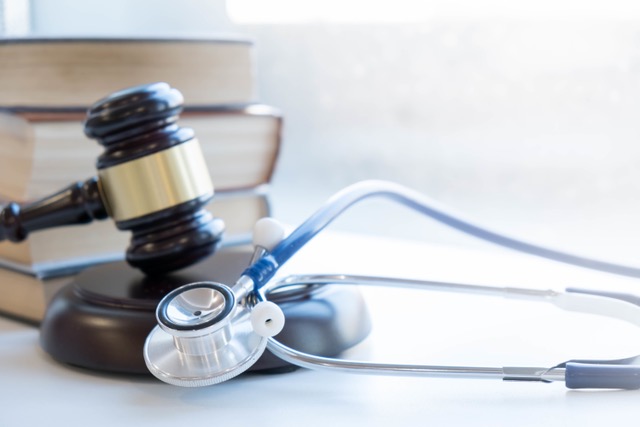 Captivating Speakers and Lectures
Our Keynote speaker is Cristen Pascucci of Birth Monopoly. She will describe how returning power and responsibility to the birthing woman improves outcomes and reduces liability. We welcome Dr. Stuart Fischbein, an expert in vaginal twin and breech birth, to our conference. He is a well-known obstetrician who will present his data from the breech and twin vaginal births that he has attended. He will discuss how facilitating physiologic birth improves outcomes, promotes trust and reduces liability. Also, Diana Snyder, an attorney, doula and patient rights advocate, will speak to "the New Defensive Medicine". We will have these great speakers and more! As always, the Symposium will be a great day of learning, networking and relaxing. We will have great meals and plenty of time to look at the exhibits at the beautiful Princeton Marriott at Forrestal.
A Commitment to Improving Lives
The Midwives of NJ, LLC. Is committed to improving the birth outcomes for all women of New Jersey. We believe that including all the stakeholders from parents to doulas to OB/GYN's in the process will allow for creative, out of the box solutions. To that end, we host and sponsor the New Jersey Symposium for Physiologic Birth.
A Unique Opportunity to Come Together
Do not miss out on this great day designed to create cohesiveness and awareness among New Jersey Birth Workers. You will gain practical knowledge and tools to feel comfortable offering your patients more birth choices with less risk of lawsuits.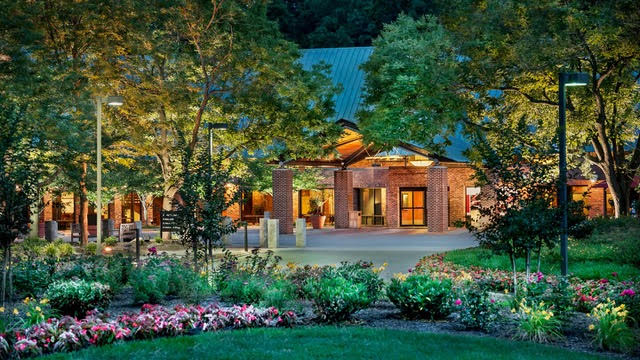 Date and Time
Thu, November 7, 2019
7:00AM - 5:15PM EST
Location
Princeton Marriott at Forrestal
100 College Road East
Princeton, NJ 08540
Schedule of Events:
7:00-8:00am: Registration/Breakfast
8:00-8:15am: Welcome
8:15-9:45am: Lecture - Dr. Stuart J. Fischbein
"Breech: The Other Way Babies Come Out"
9:45-10:00am: Presentation-New Jersey Legislative Updates - Jill Wodnick MA, LCCE,
CLC, IMH-E(III)
10:00-10:30am: Morning Break and Exhibit Time
10:30-11:45pm: Lecture - Cristen Pascucci
"Defending the Birthing Family"
11:45am-1:30pm: Lunch/Exhibit Time with Optional Breakout Sessions from 12:45 -1:30
1:45-3:00pm: Lecture - Diana Snyder, JD
"The New Defensive Medicine"
3:30-4:00pm: Afternoon Break and Exhibit Time
4:00-4:30pm: Presentation NJPQC Update
4:30-5:15pm Forum - Discussion between speakers and attendees
"Looking ahead: Leading Change in New Jersey"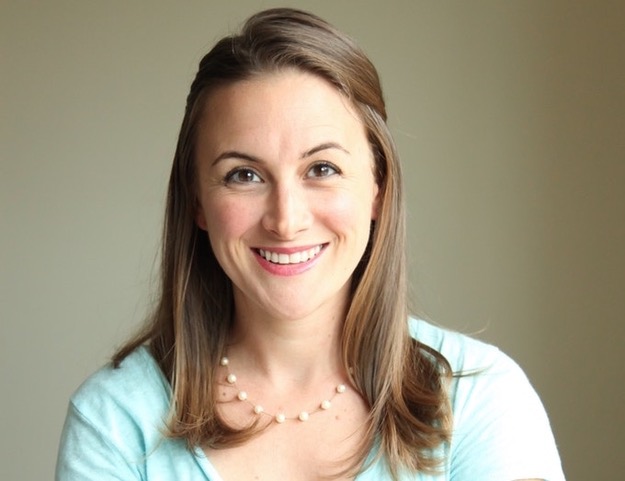 Keynote Speaker: Cristen Pascucci
After the birth of her son in 2011, Cristen left a career in public affairs to study Amerian maternity care and women's rights within it.  In 2012, she joined ImprovingBirth as vice president, spearheading a multi-year grassroots media strategy to get the maternity care crisis in national news, creating a legal advocacy hotline for pregnant women, and raising awareness around obstretic violence.  She is co-creator of the Exposing the Silence Project and host of Birth Allowed Radio.  As founder of Birth Monopoly, Christen advocates for a freer maternity care market, working closely with leading national advocates, organizations, and birth lawyers, as well as educating the public and healthcare providers about women's human and legal rights in childbirth.  After six years of full-time work on the issue of obstretic violence, Cristen is now working on a documentary film on the subject: Mother May I? Cristen lives in Lexington, Kentucky, with her son, Henry.
"Defending the Birthing Family

"
Today, our maternity care system traumatizes both providers and patients--incentivizing birth workers to prioritize institutional and liability concerns over their own professional instincts and ethics. More and more, the cracks in that system are showing as research and national conversation turn towards adverse outcomes and mistreatment in U.S. obstetric settings. Cristen will discuss how this defensive medicine affects birthing people--centering the real life experiences of women who have been harmed, some of whom have successfully sought recourse through the legal system.  Drawing from thousands of hours of personal interviews and advocacy on the legal front, Cristen will share the human stories behind the numbers.  She'll also give attendees specific strategies to become front-line allies in moving toward a patient-centered model that restores rights and responsibility to where they belong.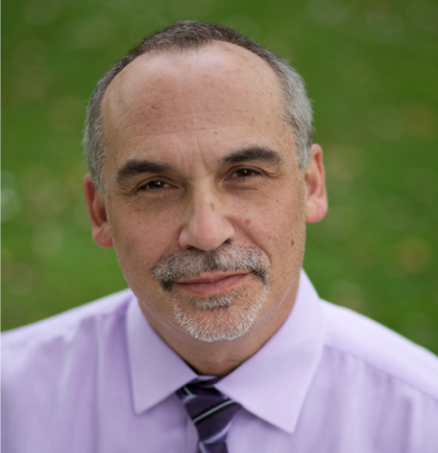 Stuart J. Fischbein MD
Stuart J. Fischbein MD is a fellow of the American College of Obstetrics & Gynecology, published author of the book "Fearless Pregnancy, Wisdom & Reassurance from a Doctor, A Midwife and A Mom" and peer-reviewed papers Homebirth with an Obstetrician, A Series of 135 Out of Hospital Births & Breech birth at home: outcomes of 60 breech and 109 cephalic planned home and birth center births. Dr. Stu spent 24 years assisting women with hospital birthing and, for the last 10 years, has been a homebirth obstetrician who works directly with midwives. He travels around the world as a lecturer and advocate for reteaching breech, respect for the normality of birth and informed consent. His podcast, "Dr Stu's Podcast" has an international following. He offers hope, reassurance and safe, evidence supported choices for those women who cannot find supportive practitioners for VBAC, twin and breech deliveries.
"Breech: The Other Way Babies Come Out"
Dr. Stu believes that being an obstetrician should require training and expertise in the skills that make his profession unique. The ability to use forceps, advocate for a VBAC, deliver a term breech baby vaginally, perform a breech extraction or internal podalic version are core skills and like shoulder dystocia training should be a part of every residency program. Doing cesarean sections does not make someone an obstetrician and, yet, that is what has been happening. The thinking that a cesarean section limits liability is part of the problem and simply wrong. It is simplistic stage one thinking that does little to consider what is best for the mother, her baby and her future babies. There is enough good data in the world literature to support the choice of properly selected breech and twin vaginal birthing. Medical ethics dictates that we offer our clients informed consent of all reasonable choices and we should not expect nor coerce them to all come to the same decision. In this lecture he will share a better understanding as to what is reasonable, why fear is so prevalent and detrimental to the birthing process and a clearer definition of the terms "safety" and "standard of care" as they apply to these disappearing arts.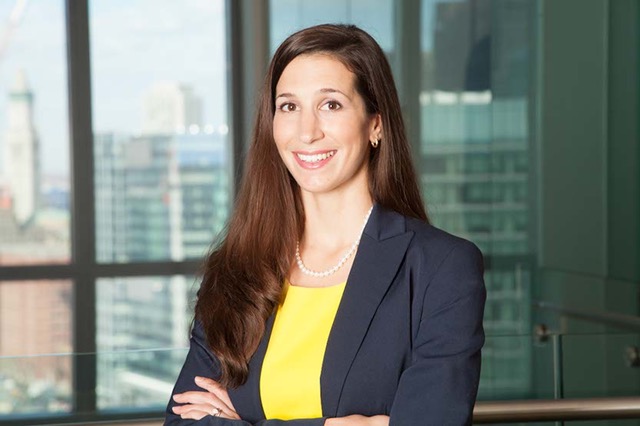 Diana Snyder
Diana Snyder is an attorney, doula and consultant best known as the architect of the 2015 Turbin v. Abbassi lawsuit, in which mother and rape survivor Kimberly Turbin sued her obstetrician for battery following a non-consented, unnecessary episiotomy.  Today, she is the founder of Perinatal Patient Rights, a training and consulting organization, where she advises providers that how patients are treated is fundamentally a greater litigation risk than their actual medical outcomes.  Diana's legal experience, as well as her experience as a doula with training in perinatal loss and bereavement, has given her a unique understanding of patients who are a litigation risk to providers, and their motivations in bringing lawsuits.  Her consulting practice takes aim at the ways in which traditional risk management strategies focused on treatment mandates and "safety" miss the mark when it comes to lawsuit prevention.
"The New Defensive Medicine"
Diana argues that effective risk management resides at the intersection of patient rights, provider humility and decentralization of medical knowledge, rather than with medical practices that are 'required' or 'not allowed'.  In particular, Diana posits that patients cannot and will not accept adverse medical outcomes until providers put the necessary information and responsibility for decision-making where it legally belongs -- squarely into their hands.  This requires an enormous reconceptualization of the provider's rightful role in maternity care.  In this lecture, Diana will outline the innovative steps she believes providers should take in the prenatal, intrapartum and postpartum periods to establish a relationship of mutual trust and respect with patients, and minimize the risk of a lawsuit in the event of a poor outcome.  She will also address how providers' responsibilities to make individualized recommendations, and desires to prevent harm, fit in when the patient is the decision-making authority.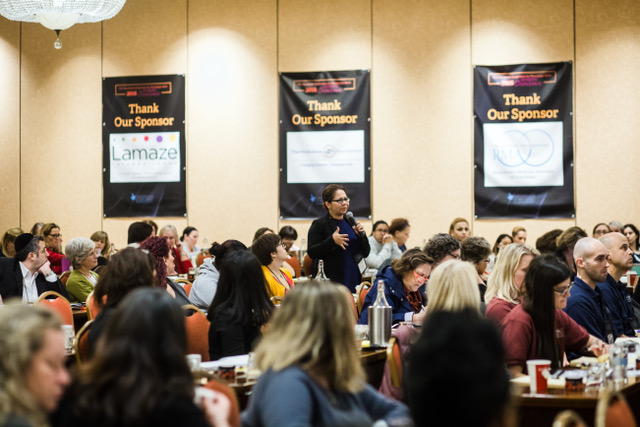 "Looking Ahead: Leading Change in New Jersey"
Walking out of this conference will be a let-down if you are returning to a system resists a more physiologic management of birth.  Our speakers will lead an open discussion about specific ways YOU can promote normal birth this year without fear of litigation.
What Last Year's Attendees Are Saying: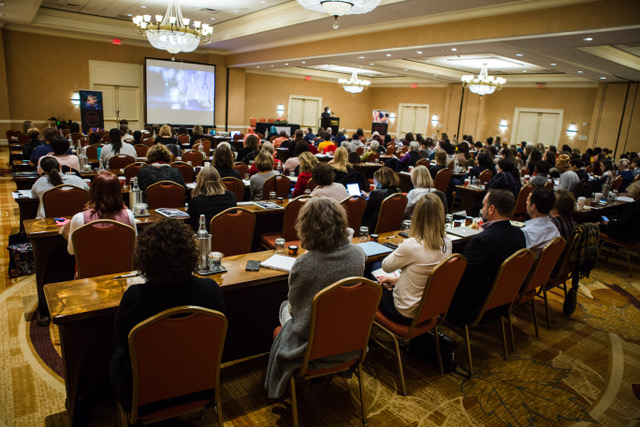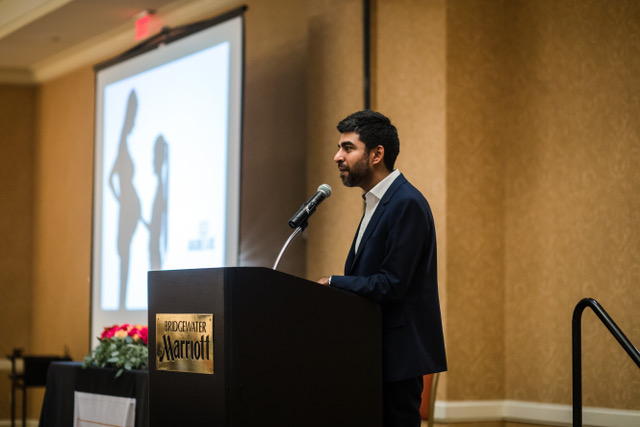 "According to the World Health Organization, the U.S. is currently ranked amongst some of the poorest nations for perinatal outcomes; unheard of for a developed nation. According to NPR, the "United States has the worst maternal death rate in the developed world, at 26.4/100,000 birthing women". I have found the topics presented at the New Jersey Symposium for Physiologic Birth: Avoiding Cesarean, inspirational, empowering and practical in addressing this health crisis.
Hearing renowned speakers like Dr Neel Shah give data to support the practice of midwifery as a fix for the current perinatal crisis in the U.S. just reaffirmed what I've always known about women's ability to give birth usually without intervention but it was awesome to hear another profession recognize that importance of supporting physiologic birth in the plan to improve maternal and neonatal outcomes. Hearing Rebekah Dekker of Evidence Based Birth speak in 2017's Symposium about resources that consumers and providers can use to improve birth outcomes, brought new and empowering information that I have found useful in my daily practice.
Governor Murphy's wife, Tammy supported the Symposium's goals and spoke to the attendees about her plan to make change in New Jersey. She recognized the importance of correcting disparities in maternal outcomes in New Jersey with African American women dying up to 4x's more often than white women. As a seasoned midwife working in today's birthing climate, I highly recommend The New Jersey Symposium for Physiologic Birth's Conference. This is a place where I have received tangible information and found the support to make changes through networking with others on a similar path. It is a place to plan for the future and renew your inspiration in women and the birth process."
- Lisa Fraine, CNM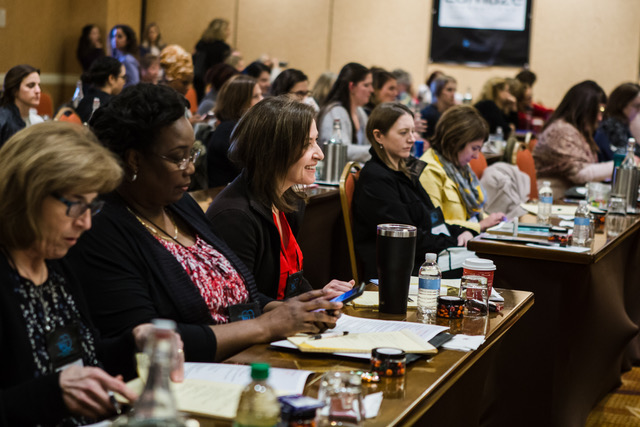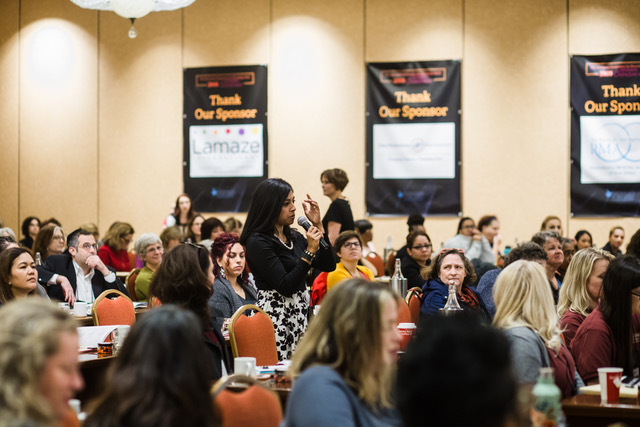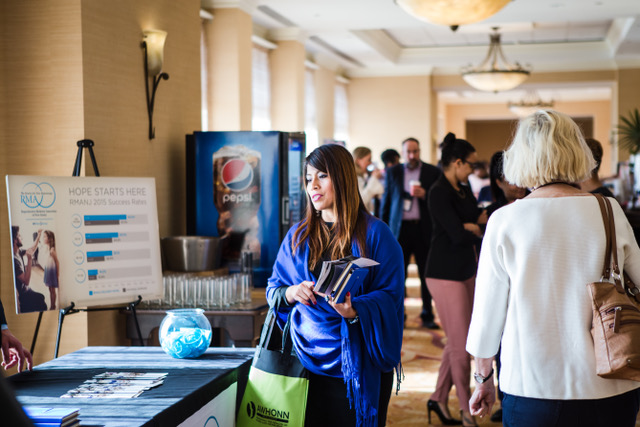 "Not only did the 2018 Physiologic Birth Conference provide an opportunity to connect with a variety of health care providers and organizations that are improving women's health outcomes and policies in New Jersey, but it afforded me an opportunity to listen to the amazing ongoing work of the California Maternal Quality Care Collaborative.  The 2019 conference dates are already on my calendar.  Wouldn't miss it!"
- Metta Cahill, CNM MSN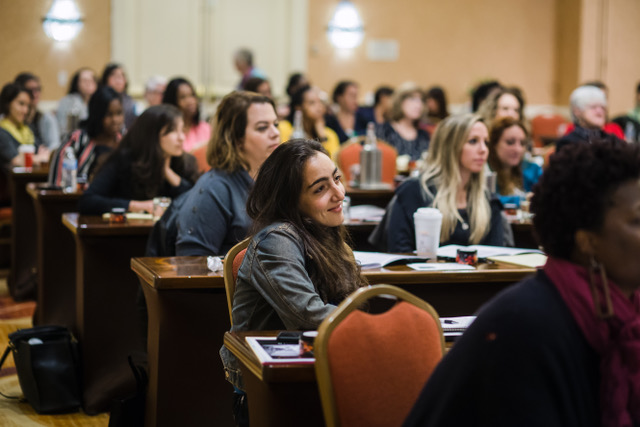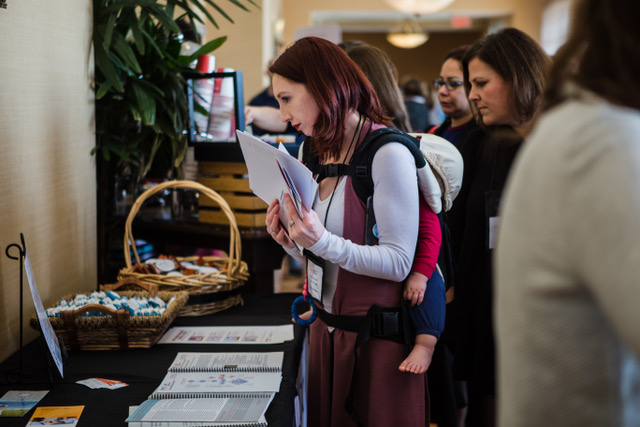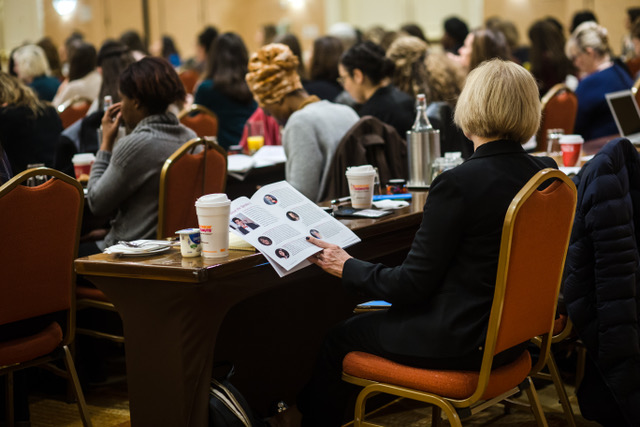 Special Thanks to our Top Sponsor!