Best Baby Shower Gift
Baby showers are an important tradition intended to equip new parents with the essentials of parenting a little baby. These days, the mother chooses many of her gifts ahead of time but traditionally each person attending would bring a gift that they found helpful themselves as a new parent or something special to remember the gift giver by like a silver spoon or a handmade quilt.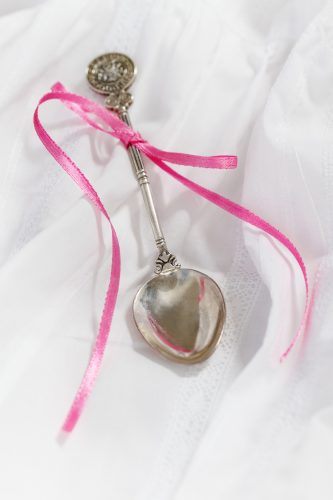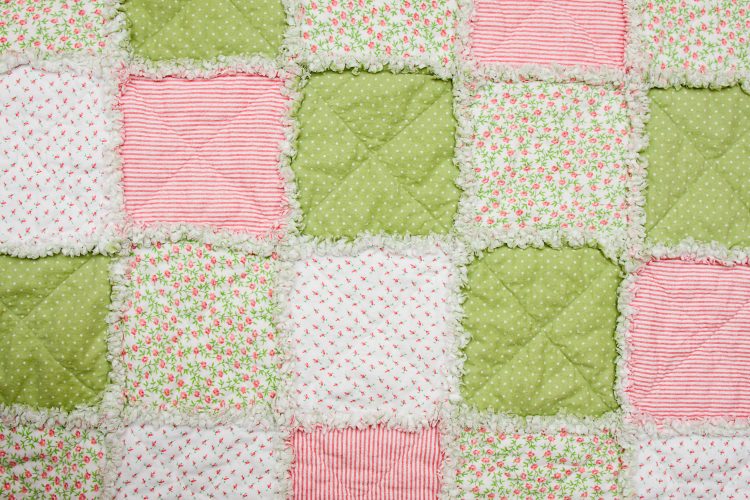 When my daughter was expecting her first baby, I realized I had a shower to plan. Grace had planned a spectacular wedding, so I knew the bar was set high. This was my gift to her and I really wanted it to be special. I wanted my daughter to love her shower. I took her suggestions into account as we made the plans.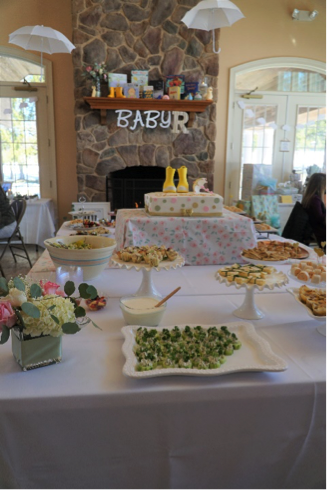 I decided to make the food instead of having it catered. Roxie Mitchell, Christina Garlewicz, my Mom and my other daughters helped for 2 days before and for hours in the morning of the shower to buy the ingredients, make the food and "plate" all of it. The food was delicious and displayed beautifully. We received many compliments but my advice to other moms planning a baby shower: get it catered.
The Most Important Gift
Her most important gift was not unwrapped at the shower. I had already given her that gift – the gift that made childbirth and motherhood easier for her. Grace came to childbirth well-equipped with confidence and support. She has a distinct advantage over most other pregnant mothers. Growing up with a mother who was a Midwife supplied her with many positive impressions of birth. She understands the innate strength of women. She is also a labor and delivery nurse so she has witnessed birth many times. She knew how she wanted her birth to go. But just wanting a certain birth does not make it happen. Unless a woman believes in herself and has the support team she needs, she will often be disappointed or even traumatized by her birth.
A young woman might be unrealistic about the support her doctor and her hospital will provide while she is in labor. She needs the guidance of other women and the assistance of her family, particularly her mother, to arrange for the childbirth education, healthcare provider and labor advocate she will need to make her birth an empowering experience. It is especially helpful for the mother to grow up with family members who have had positive birth experiences. Often, when a girl is present when her mother gives birth, she is not fearful of birth when she approaches childbirth herself.
Of course, my daughters have a powerful advocate in me. From early labor on, Grace had her Mom as her doula and Midwife. Grace had to work hard for her birthcenter birth but she was fortunate enough to have the best conditions to achieve natural childbirth.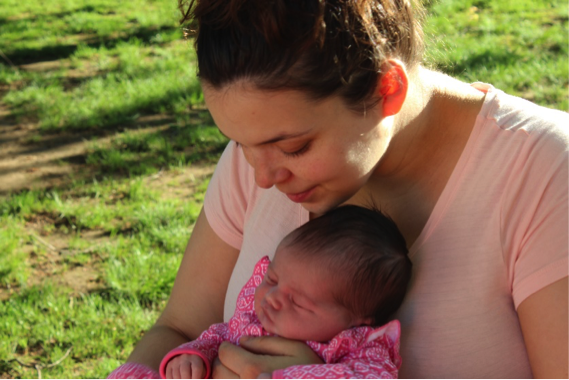 Most women receive nice gifts at their baby shower. A Mima Xari stroller is top of-the-line but having the nicest stroller available is not going to have any effect on her self-esteem and her confidence as mother.
The most important gifts a pregnant woman needs are the tools to face one of the biggest challenges of her life. Almost no one receives it: one-to-one labor support (Doula care) and Midwifery care.
Doulas are birth workers whose singular role is the support of women and their families before, during and after childbirth. They stay with a woman and her partner for many hours, even before admission to the birth facility. Multiple research studies have found doulas to substantially decrease a woman's risk for cesarean birth and improve her experience overall. According to a 2017 Cochrane Database Systematic Review, "Continuous support in labor may improve a number of outcomes for both mother and baby, and no adverse outcomes have been identified. Continuous support from a person who is present solely to provide support, is not a member of the woman's own network, is experienced in providing labor support, and has at least a modest amount of training (such as a doula), appears beneficial" (source).
Doulas are generally hired by the woman herself at a substantial out of pocket cost. In New Jersey, the cost is between $800 and $1800.
The expense of a doula is well worth the financial investment. The problem is that young families have a hard time footing the cost. The gift of a doula at a woman's baby shower will reap benefits for years to come. There is solid medical evidence that doulas decrease the risk of Cesarean, the use of medications for pain relief, and the risk of a low five-minute Apgar score. Labor support also increases satisfaction and the chance of a spontaneous vaginal birth. Continuous support may also shorten labor and decrease the use of Pitocin (source).
Midwifery care further improves a woman's experience of pregnancy and birth. Women cared for by Midwives compared to women of the same risk status cared for by physicians had lower rates of cesarean birth, lower rates of labor induction and augmentation, significant reduction in the incidence of third and fourth degree perineal tears, lower use of regional anesthesia, and higher rates of breastfeeding (source). The care of a Midwife is generally covered by health insurance.
The Midwives of New Jersey provide doula care as part of our standard intrapartum care for our clients. We believe that the Midwives create a sacred space for the birth to occur safely and physiologically but the continuous support that women need can be hard to accomplish within the realities of practicing medicine in the hospital. Following all the policies of an institution while simultaneously trying to properly care for a laboring woman can be a challenge to the most dedicated Midwife. We bring a Midwife Assistant for continuous labor support to ensure that our clients are not left alone.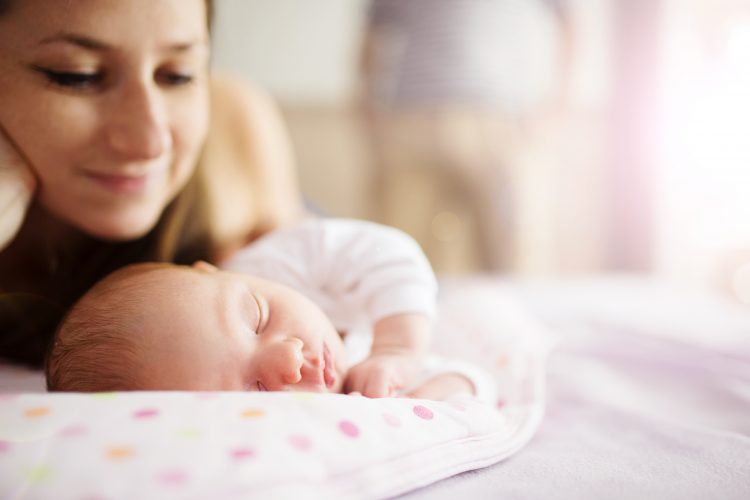 A positive birth experience increases a mother's confidence in parenting and decreases her risk for postpartum depression. Birth is a pivotal moment in a woman's life. She might have a Restoration Hardware nursery but starting motherhood on the right foot means so much more in the long run. Consider contributing toward the gift of a doula the next time you are invited to a baby shower. Your gift will mean more and last longer than any fancy "bloom" high chair!